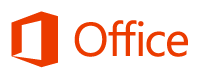 Microsoft Office 2013 beat Apple's iOS 7 to the punch when it comes to flattening and whitening the interface. If you haven't had a chance to check it out yet, you really should, just so you understand what people are crying about. However, appearance aside, one of the most heinous sins against productivity is the addition of a bunch of obnoxious cursor animations in the Office products. I cannot begin to express how irritating these are.
Read on to see what I'm on about, and how – oh Lord, yes – to disable them!
That Word 2013 Ribbon
Diverting for a second here, but one of the interface changes made in Office 2013 was to the ribbon. Many people hate the ribbon, but I've come to really like it – and in fact have developed my own ribbon for various nefarious purposes (which I've blanked out in the pictures below for privacy reasons). The ribbon in Word 2003/2010 looked friendly, the icons were pretty and I think it was effective:

In Office 2013 for some reason, Microsoft chose to flatten everything, make it all very white (by default), change the icons to bizarre, difficult to interpret line drawings, and worst of all MAKE ALL THE RIBBON TITLES SHOUT AT YOU ALL THE TIME. Why, Microsoft, Why?

I have found that the speed at which I can identify the correct icon to click when I am finding a function I don't use frequently at least doubled in Office 2013 because each icon requires more focus from me in order to figure out what it represents. Horrible.
Changing The Theme
My first step with Office 2013 was to change the default theme. Thankfully this is simple, but hard to find. Where would you think to look for the option to change the color scheme for Word – maybe File > Options, right? No no, far too simple. It's in File > Account, along with the button to show the About dialog. Could it get much less intuitive?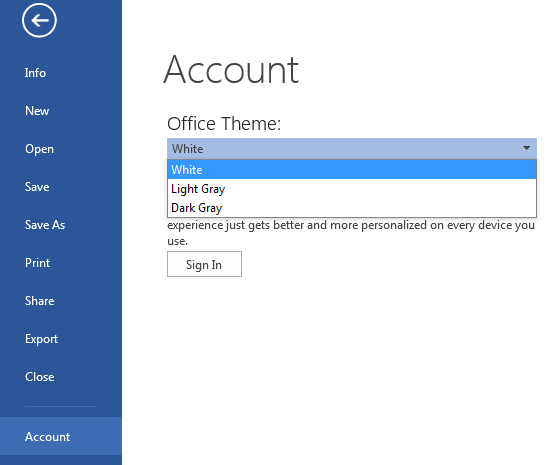 Anyway, assuming you are lucky enough to stumble into that menu you can quickly change the theme to something marginally less blinding – Dark Gray in my case: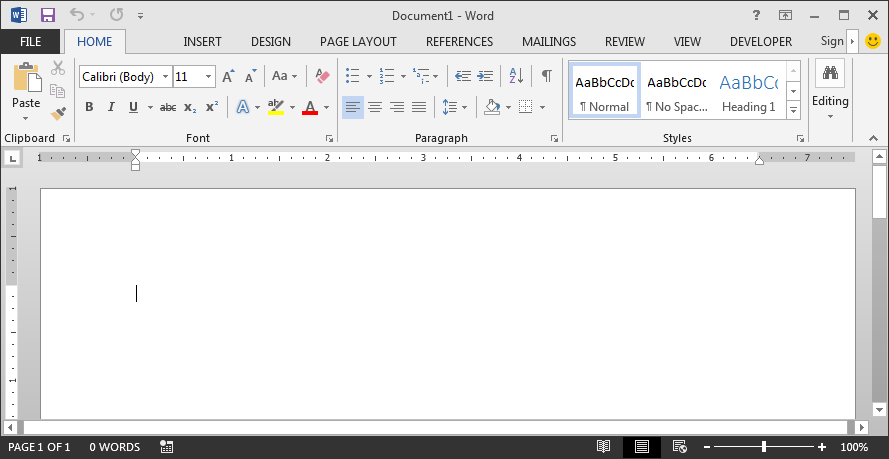 Personally I find that much easier on the eyes. Your mileage may vary – it's definitely a matter of taste.
Those Office Animations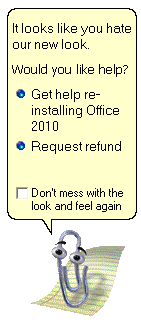 When I say "Office Animations" many longer term users may be thinking of our friend, Clippy. That's one lesson that Microsoft did eventually learn, and thank goodness. And it spawned a great opportunity for an Internet meme, so there was something productive that came out of it. So no, not Clippy. What I'm talking about is that the way the cursor moves has changed dramatically, and not for the better. Let me show you what I mean.
Here's how the cursor used to move in Office 2010:
Now watch the same in Word 2013:
Why is the cursor stumbling over the letters as I type them? Why do the letters (I presume Microsoft thinks) gracefully appear bit by bit from left to right (a horizontal wipe) rather than just appear? I'm not a huge fan of typewriter skeuomorphism, but when I type a letter I want it to appear. The whole thing. All at once!
Excel is just as bad with the outline of the selected cell performing a magnificent portamento-style slide from location to location, the true glory of which cannot truly be demonstrated in a screen capture:
Fixing The Stupidity
Thankfully if, like me, you believe that the new and shiny gliding Office 2013 cursor is a step backwards for humanity and sanity, you'll be pleased to hear that there is a solution. Thanks to the folks over at "How To Code", there's an answer in the form of a registry tweak. Note that despite the assertion by one of the commenters on that page, checking the "Disable Hardware Graphics Acceleration" box in Advanced Options does not have same effect as this tweak. The Advanced Option sets a different registry value, and basically has the potential to slow down everything you do in Excel – so it is not recommended.
So, getting to the point, the fix is to exit any Office 2013 applications you might have open, then create this registry value:
HKEY_CURRENT_USER\Software\Microsoft\Office\15.0\Common\Graphics\DisableAnimations
Create it as a DWord, and set the value to '1' (0x00000001).
To do this, you run 'regedit', drill down to Common, then you will probably have to create a new Key called Graphics, then create a new Value (DWord) within Graphics called DisableAnimations, then edit that value to change it to 1.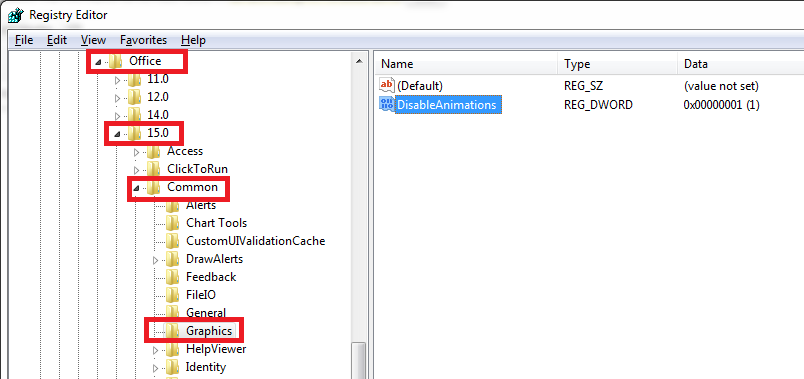 Usual caveats apply – do this at your own risk, back up your registry first, I'm not responsible for any damage caused by you fiddling with your registry, even if you do what I suggested you do. Ok?
Now run Word or Excel 2013 and the idiocy should have ended – the cursor should now move like a normal, sane, cursor, and no longer glide around in an inaccurate and frustrating fashion. We are back to normal!
If normality has not been restored (paging Douglas Adams…), double check the registry key you created, and if necessary, reboot and try again.
Good luck out there!