Having decided it's time to learn how to code, and having chosen the right language to use, the next step is to find some resources and start programming that masterpiece. But what's the best way to learn that language?
On the Solarwinds Thwack Geek Speak blog I spoke about how I started learning to code, and look at some of the different resources out there to kickstart your programming mastery. Please do take a trip to Thwack and check out my post, "New Coder: Getting Started and Finding Your Path".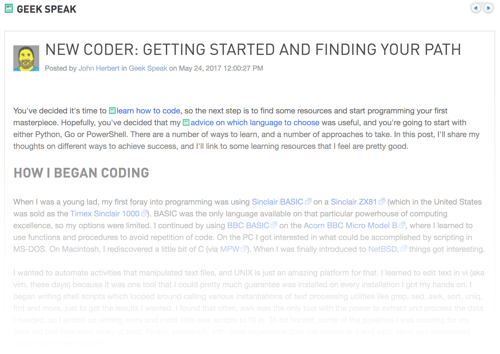 Please see my Disclosures page for more information about my role as a Solarwinds Ambassador.