It's one thing to learn the syntax for a programming language, but it's another to have the ability to think through a problem and break it down into a logical set of tasks which the code can execute.
On the Solarwinds Thwack Geek Speak blog I worked through a real world automation process to see what the steps might be, and how it can sometimes be possible, and even advantageous, to reuse code or hand off a task to another tool. Please do take a trip to Thwack and check out my post, "New Coder: Real World Code Development".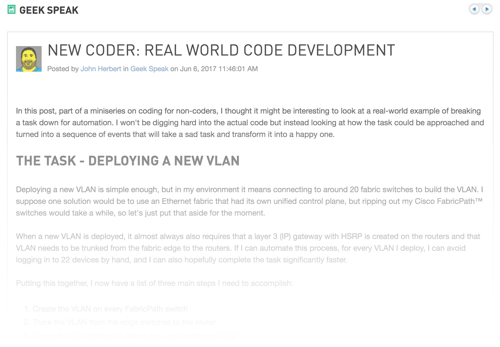 Please see my Disclosures page for more information about my role as a Solarwinds Ambassador.