I've been blogging for Solarwinds recently, posting on Orange Matter, with a cross-post to the Thwack Geek Speak forum. APIs are critical to operating infrastructure programmatically, but ultimately we need to add one or more layers of API-based middleware to make the solution usable and flexible.
This post appeared on Orange Matter as "Automating The Automators", but I'm also linking to the version posted on Thwack, mainly because that format allows me to use more images and be slightly more irreverent; you don't want to miss the great artwork on this one.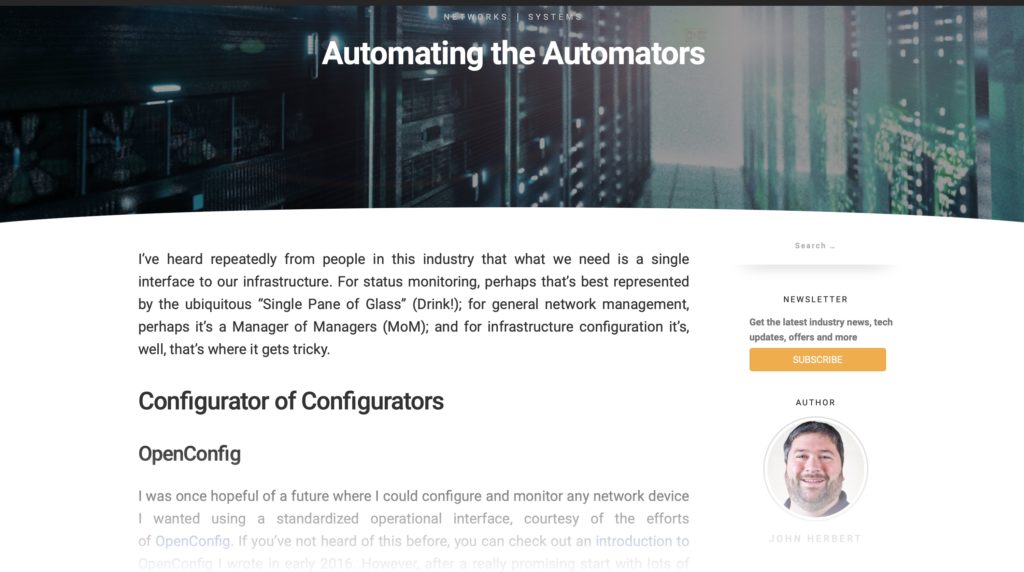 I'd love it if you were to take a moment to visit and read, and maybe even comment!