I've been blogging for Solarwinds recently, posting on Orange Matter, with a cross-post to the Thwack Geek Speak forum. I need clear commands, structured response data and simple access to it all; so how about giving me REST-based APIs on all my infrastructure equipment?
This post appeared on Orange Matter as "All I Want For Christmas is RESTCONF", but I'm also linking to the version posted on Thwack, in case you prefer to read and comment there.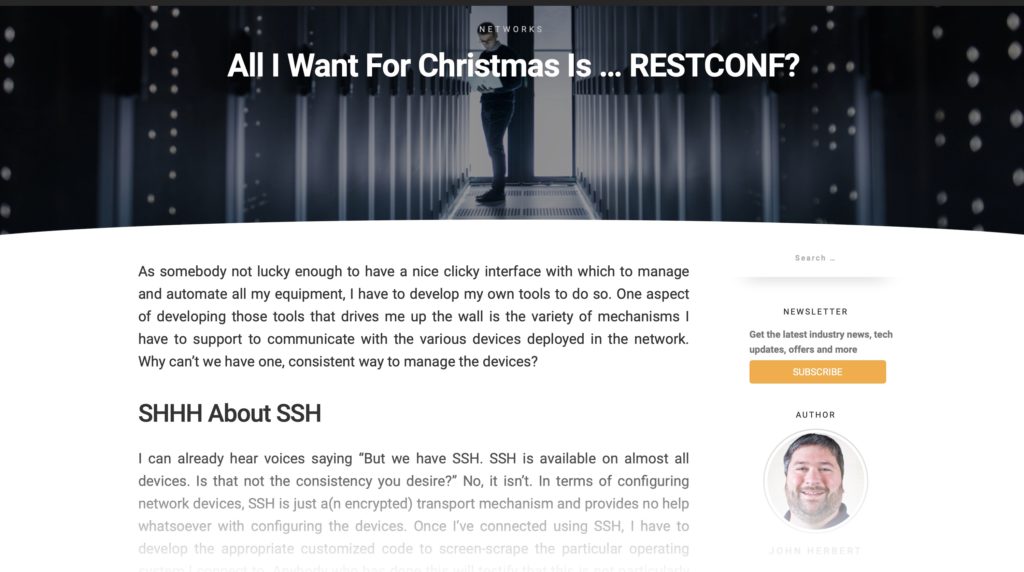 I'd love it if you were to take a moment to visit and read, and maybe even comment!
(Featured image created by Kira auf der Heide on Unsplash)