It's one thing to have a stable network, but it's another to have consistency in device configurations across the network. Does that even matter?
On the Solarwinds Thwack Geek Speak blog I looked at some reasons why it might be important to maintain certain configuration standards across all devices. Please do take a trip to Thwack and check out my post, "The Value of Configuration Consistency".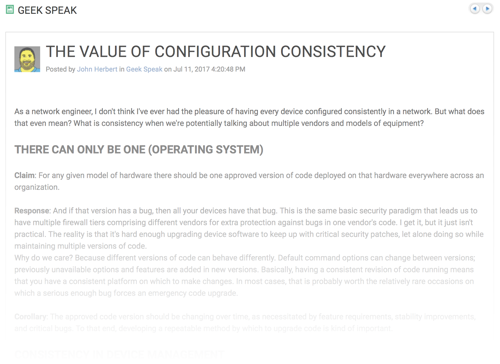 Please see my Disclosures page for more information about my role as a Solarwinds Ambassador.