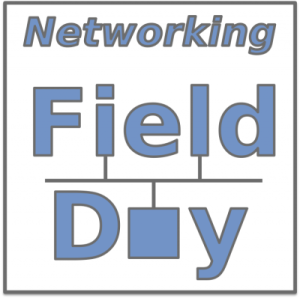 It begins today! Networking Field Day 7 (NFD7) is kicking off with three sponsor presentations today, and we hope you'll join us too and share your thoughts and questions via Twitter.

First on the block before lunch is Tail-f, whose products look like they have the potential to be seriously useful in a lot of networks. If things work the way I think they do, they have solved a challenge that a colleague and I were discussing just last week!

The newly-rebranded LiveAction Network (was previously "ActionPacked"), and they are presenting to us after lunch. We are on the West Coast, so set your "lunch" clock accordingly!

Last but not least today are the (Socks of) Plexxi, who I last heard from a year ago. I can only imagine how much further the product capabilities have moved on in that time, and since they blew me away last year with their presentation I have great hopes for what they will share at NFD7!
Update: Event Calendar!
You can find the event timings here on this Google shared calendar!.
Live Streaming
Don't forget, while I'm lucky enough to be there in person, you can still take part! NFD events are live streamed in High Definition for FREE, so unless there are segments that are under NDA or otherwise sensitive, you can watch along with us and ask questions through us on Twitter using the hashtag #NFD7.