Oops, lost a network device. I sure hope we have a configuration backup…
On the Solarwinds Thwack Geek Speak blog I looked at how configuration management can help not just with total loss scenarios, but also with audit and compliance issue. Please do take a trip to Thwack and check out my post, "You Need Configuration Management. Really".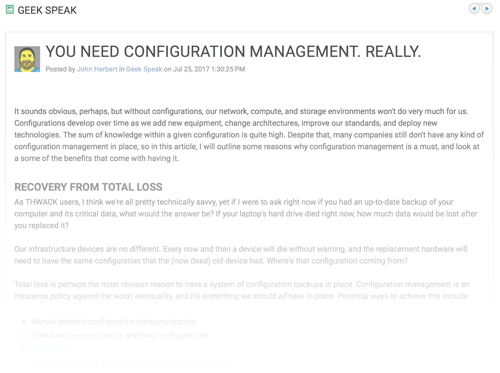 Please see my Disclosures page for more information about my role as a Solarwinds Ambassador.