Still using local accounts for device access? Don't know what a Term Process is? You need to CYA!
On the Solarwinds Thwack Geek Speak blog I looked at a variety of security (and related) features which should be configured on all devices. Please do take a trip to Thwack and check out my post, "CYA! Cover Your Assets (By Securing Them)".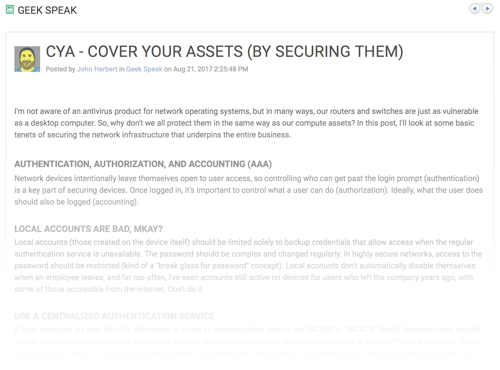 Please see my Disclosures page for more information about my role as a Solarwinds Ambassador.