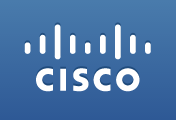 Time for a quick rant.
It's possible that I am forgetting some trick I learned in the past (in which case I'm sure somebody can help me out in the comments), but why, on a Cisco Firewall Services Module (FWSM), is it not possible to do the equivalent of "show ip route a.b.c.d"?
FWSM Command Reference
In fact, I'm twisting the truth slightly. The Command Reference indicates that actually you can do this:

In theory therefore, a command like this should work:
show route DMZ 1.2.3.4
Should. But doesn't seem to.
The first problem I come across is that the command help on an actual firewall (running 3.2(17)) doesn't match what the command reference says:
firewall/pri/act# show route ?
  ios Show IOS routing table
  statistics Show route statistics
Current available interface(s):
  INSIDE      Name of interface Vlan2
  OUTSIDE     Name of interface Vlan3
  | Output modifiers
  <cr>
So I must be missing something pretty critical here.
Anybody have a clue? Can you do this, or – as I fear – are we relegated to doing "show route | inc a.b.c" and hoping we don't miss a bigger summary route when we scan the output?
30 Blogs in 30 Days
This post is part of my participation in Etherealmind's 30 Blogs in 30 Days challenge.