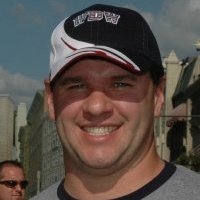 Today's Secret Sunday is a shout out to the excellent Jeff Fry, aka @FryGuy_PA on Twitter. Jeff blogs at FryGuy.net where among other things he has previously broken the news on upcoming Cisco products a couple of times by close examination of the SNMP MIBs (to Cisco's quiet irritation I suspect), and has also generously created series of posts that he can then turn into a "Workbook" – technical guides in this case for NXOS, IOS-XR and Junos.
Jeff is an example of somebody who really gives back to the networking community through his blog, and he's always around on Twitter to answer questions and give advice. Most recently, Jeff has published his Unofficial JNCIE-ENT Pre Guide on Leanpub, a publishing platform that seems to favor the author more than many others do, as well as offering ongoing updates to the publication. Jeff's study guide is 500 pages of JNCIE-ENT notes. What's not to love? If you're interested, go to his site and click through using the 25% discount link that he is currently offering. Impressive stuff.
So, if you don't already know Jeff, please do go follow him on Twitter and subscribe to his blog. You won't regret it!
30 Blogs in 30 Days
This post is part of my participation in Etherealmind's 30 Blogs in 30 Days challenge.