I mentioned The Network Collective previously when I responded to the very first episode of the videocast/podcast (what TWiT would call a netcast). Since then the three founders and co-hosts (Jordan, Eyvonne and Phil) have published an impressive 20 community roundtable episodes and have somehow also found time to launch a History of Networking series co-hosted by Russ White (yes, that Russ White).

History Of Networking
I'm a bit of a nerd when it comes to computer history, and I love reading books that give the inside story about the birth of the personal computer, the story of Silicon Valley, the rise and fall of technology companies and so on. However, the history of networking is nowhere near as well covered, which is a real shame. Thankfully, The Network Collective are filling that gap handsomely with a list of guests so far that blows my mind. For example: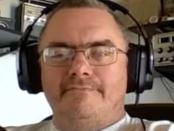 If you've ever heard of Vixie cron, BIND DNS, DNSSEC, the Internet Software Consortium (ISC), you've found things Mr Vixie has had his hands all over. It's fascinating to hear him talking about the history of DNS adoption, and his role in maintaining BIND in a nascent internet.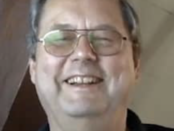 Where did DNS originate, even before BIND was a thing? Mr Mockapetris is the man, and again he is a font of information about how it came about. Did you ever wonder why the .com comes at the end rather than at the beginning of a DNS name? Find out by listening to the Origins of DNS.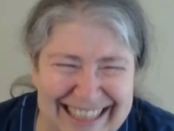 Whether you love STP or hate it, it's worth finding out why it is how it is, and Dr Perlman explains all in the History of Networking episode on Spanning Tree. I'm no fan of STP given the modern alternatives, but you have to respect the fact that her protocol is still around today, (mostly) preventing loops.
Fanboi?
Ok, maybe I'm bit a of a fanboi when it comes to hard core nerds like these, but the stories they tell are worth every minute of my time, and I believe that they're worth your time too because understanding and appreciating the past is key to understanding the future. It's often said that there's nothing new in networking, that what's old is new again, and, per RFC1925, Every old idea will be proposed again with a different name and a different presentation, regardless of whether it works. If that's true – and much of RFC1925 is depressing accurate – it's even more important to learn about how we got where we are.
While You're There
Have you ever wondered what I look like, or how I sound? If so, firstly you have my sympathy and my recommendation to get a check up with your doctor at the earliest convenience, but you might also find some light amusement at my appearance on a recent episode of The Network Collective. In the latest episode, Off The Cuff – NFD17 Wrap Up, I break out my wide angle webcam lens and get together with the hosts (Jordan Martin, Eyvonne Sharp and Phil Gervasi) plus Nick Buraglio and Drew Conry-Murray to discuss some of the themes coming out of the recent Networking Field Day 17 event which we attended in Silicon Valley.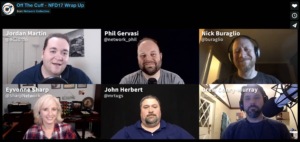 And there I am. I had great fun recording the episode with the others there, and who knows, you may also enjoy listening in on our spontaneous discussion. Be gentle with me if you choose to comment 🙂