I am busting with excitement here, because I've managed to get the exclusive scoop on the bands for the Customer Appreciation Event at Cisco Live 2012 in San Diego!
If you're going to Cisco Live in San Diego, then I imagine you've been waiting to hear who the featured bands will be at the Customer Appreciation Event (CAE). What we know so far is that the event itself is at PETCO Park – home of the San Diego Padres: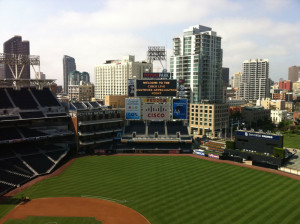 So we know the event location is awesome, but we still don't know the headline bands who'll be entertaining us, right? Wrong. WRONG! Wrong because I've found out the line up, and I'm letting the cat out of the bag!
The Customer Appreciation Event
Let's be honest, this event has no educational value whatsoever and I strongly recommend against using the CAE as the way to persuade your boss to pay for your ticket to Cisco Live. However, since you're going to be there sucking up as much knowledge and networking (of the people kind) as you can possibly handle, it seems rude to ignore this little fringe benefit.
As I reported previously, last year's CAE is going to be hard to beat. Headlining in 2011 was Train, and with OK Go opening it was a pretty incredible evening. 2010 was a Vegas show night with great cover bands, 2009 was an 80's theme, with Tears for Fears, The Bangles, Tone Loc, DEVO and the B-52s. In 2008, Barenaked Ladies were the featured band and in 2008, the headline band was … KISS! The CAE is always an event to be reckoned with, even if you don't figure in the crazy hats! 🙂
Cisco Live 2012 CAE Bands
So, without beating about the bush too much, let's work on some clues shall we?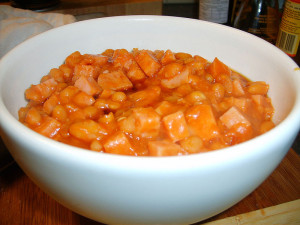 All clear? Mmm, I thought not. Let's be a little less subtle: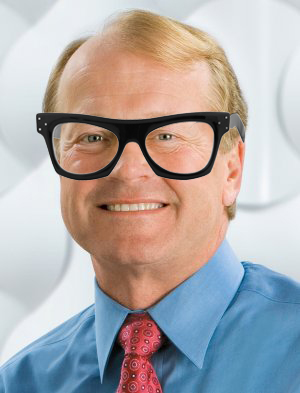 Got it yet? Maybe this will confirm your suspicions: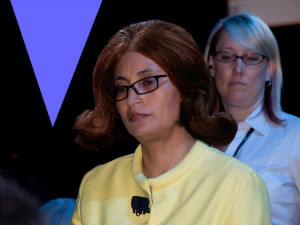 Better now?
So yes indeed – headlining the 2012 CAE is the awesome alternative rock band Weezer, perhaps best known for songs like Buddy Holly:
"Undone – The Sweater Song"
"Pork and Beans" (yes, that explains the first clue):
…and many more from their nine full length albums.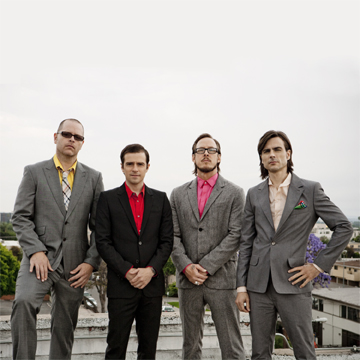 Having sold 50 million records in the USA, it's fair to say that Weezer is going to be a fun choice as the headline band. They're definitely quirky and are known for on-stage antics, so I foresee a good time! I'm a little short on some official press photos, so when I get those I'll add them in here so you can gaze at them in awe (I know you want to).
Support Band
Any good headliner needs a good support band, and from what I'm told, they have one. An all-girl tribute band, Zeparella cover Led Zeppelin songs like nobody else does.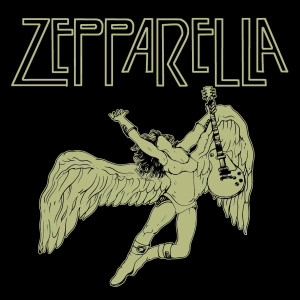 Yes, Led Zeppelin. Yes, an all-girl tribute band; you did not misread. Here's what they say about themselves: "How to honor the legacy of a band deemed sacred? To tread on holy ground is perilous, and must be done with the intent and spirit of a disciple—Pay attention to the intricacies of the magic, explore the far ends of the innovation, strive for ever-growing ability, and let the purity of the love for the music drive it all." These ladies are clearly sure all that glitters is gold, and I wouldn't dare argue with them.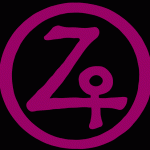 The lineup for Zepparella is simple: band founder Clementine hits things with sticks, Noelle Doughty makes the pleasant vocal noises, Gretchen Menn twangs away at six strings, and Angeline Saris makes do with only four or five.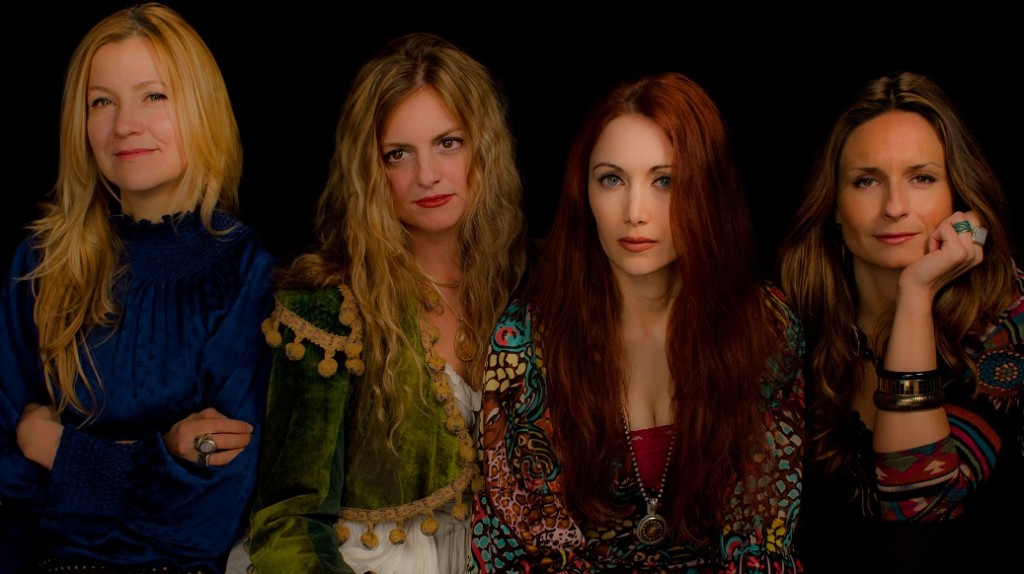 When you look at this picture, you're probably thinking that if only Gretchen and Noelle would curl their hair, they'd look just like Robert Plant and Jimmy Page. Oh. Just me then?
I was thinking though that this photo is clearly designed to push the feminine angle – they are all beautiful but the image looks very airbrushed and consequently not very, well, Led Zeppelin; the photo doesn't scream "ROCK OUT, BABY!". So let's try this one instead:

Yeah there we go, that's more like it! Now truthfully, I hadn't heard of Zepparella before, but it looks like they're actually pretty decent:
I look at it this way: their website warns you that they are a LOUD rock band. I think that's a good start, but one question remains: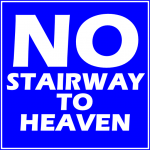 Will the rule be in effect for the CAE? We'll have to find out on the night.
And The Rest…
There's still a bunch we don't know of course – what will this year's CAE hat be? What else will be going on at the event? Will there be a CAE TweetUp again? We'll just have to wait and see. Meanwhile at least it sounds like it'll be a pretty good night for music. Bring it on!
Disclaimer: For transparency purposes, I should note for the record that I have not been offered or given any kind of incentive like. say, a free Cisco Live 2012 conference pass, to bribe me into saying nice things about the event and the bands. Unfortunately. 🙂