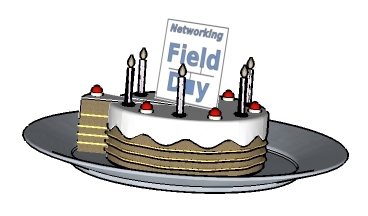 It's Friday; Day 3 at Networking Field Day 7! Somewhat less importantly, it's also my birthday. <puts on party hat>

I plan on celebrating this momentous occasion with a slap up breakfast with the lovely folks at Juniper, a feast which, at NFD5, was fabulous and actually included protein! This is important; you can only cope with so many pastries in a week.

Then we're off to Pluribus Networks who, after feeding my brain with their server-switch platform, will also be giving me my "birthday lunch", so I sure hope it will be good! I'm sure they have prepared well in advance and will have a cake to share, as well as some kind of birthday gift for me. 😉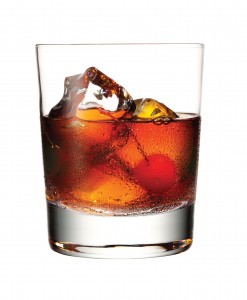 And then I imagine I may savor a small tipple of something tonight, though not too much (hahaha) because I have to make it on to a flight early tomorrow morning, and the airlines apparently frown on people who stink of booze and bodily fluids unless they have a Captain's insignia on their sleeve. Come to that, the hotel isn't too keen on crusty sheets either.
So now having guaranteed that everybody in the commercial airline industry reading this will do their best to get me put on the No Fly list for making a joke about drunken pilots, I'm going to concentrate on absorbing as much as I can today. Alcohol, that is.
If you can, please do tune in to the NFD7 live stream and share in the fun with these vendors today!