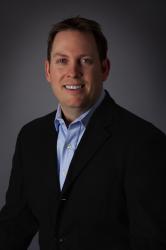 This Secret Sunday post is definitely overdue; today's geek on the block is Plexxi's Michael Bushong.
I believe I met Mike back at Networking Field Day 5 when Plexxi presented to us. Putting aside that we were suitably impressed with Plexxi's product and presentation (see my report on it here), I followed Michael on Twitter soon afterwards and have not regretted it for a moment.
Mike blogs for Plexxi typically three times a week if memory serves me correctly. That's no small task. I have a heck of a time doing one blog post a week, yet Mike Bushong somehow manages not only to deliver that number of posts, but they're almost always amazingly insightful and blending business and technology in an impressive way. I'm amazed that he hasn't published a book yet, just based on his posts.
Make no mistake, if you want to understand how to work in this industry (and how this industry works), Michael's blog posts are an essential read. If you want to view his back catalog of awesomeness, make sure you have some time as he has 43 pages of post summaries. Spend a few minutes browsing that link and reading just the post titles – I guarantee that your mind will be blown at the range and depth of topics covered. Mike is a supremely smart guy, but he can communicate his ideas with a clarity that is enviable; he is that rarest of people – a genius who can talk to the mere mortals like myself, which is just perfect for somebody who blogs.
Outside the blogosphere, I've seen Mike mentoring others who blog, and his feedback was absolutely spot on. This is a guy you want as a friend, you need as a friend, and – with his generosity of spirit – you feel like you have as a friend. If you didn't already get the subliminal message, I cannot speak highly enough of Mike Bushong.
Follow Mike on Twitter as @mbushong, and I recommend following the Plexxi blog where Mike provides many of the posts. Of course, he's not alone, and the venerable Marten Terpstra sounds off too, roughly once a week – another good read.
Ok, hero worship done. Enjoy!
30 Blogs in 30 Days
This post is part of my participation in Etherealmind's 30 Blogs in 30 Days challenge.